We create Beautiful and Brighter smiles !
Welcome to most advanced Dental setup, advanced trained doctors, advanced instrumentation and advanced techniques of sterility of instruments and environment. We have constantly and continuously kept a pace with modern times and technology.
We offer a wide range of dental services from simple restorations and cosmetic procedures to orthodontics and dental Implantology. We have a very practical approach to planning and executing our dental treatments, which is centered around the concerns of our patients.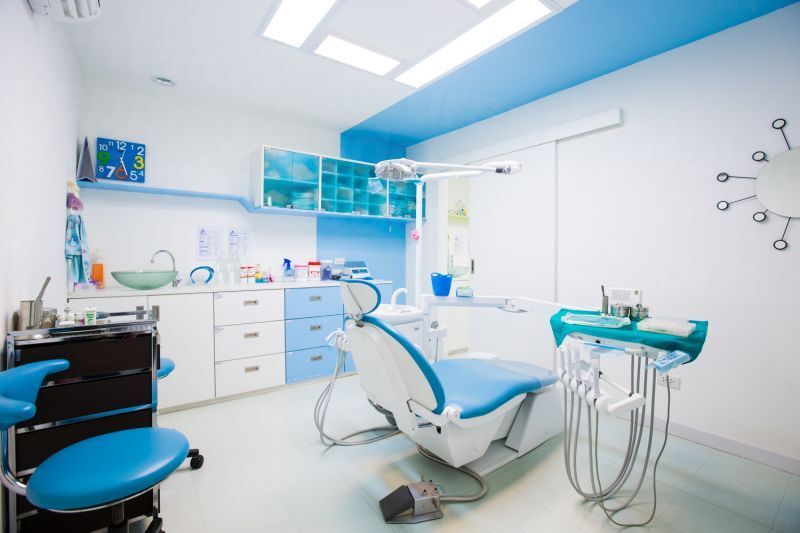 Dr. Neha Bagrecha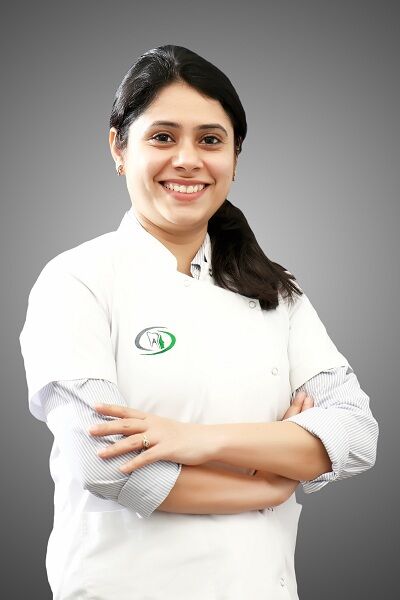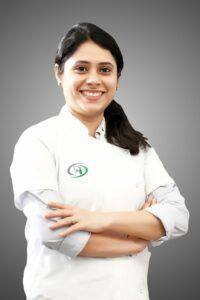 Dr. Neha Bagrecha is M.D.S. Prosthodontics, crown and bridges. The specialty in dentistry which deals with all kind of prosthetics ( replacement of missing body part artificially). She is an expert in complete dentures which could be removable high-quality complete dentures to complicated implant-supported complete dentures. Dr. Neha Bagrecha has done extensive training in cosmetic dentistry and aesthetic dentistry and made beautiful models and actresses even more beautiful by adding beautiful front teeth, in turn, beautiful smiles. She is working as a consultant in many private clinics and reputed hospitals and has worked as a consultant prosthodontist in Apollo white dental Clinics. Dr. Neha Bagrecha has many national and international search papers on her name which are published in many international dental journals. She had spoken to many national and international conferences. Dr. Neha Bagrecha had also served as faculty staff in dental college.
Speciality : Prosthodontics
Education : MDS Prosthodontics
Experience : 12
Mobile : 9766936837
Awards : Best paper awards in national conference
Memberships : Member of Indian prosthodontic society and IDA
Registration : A-13351
Dr. Rahul Bagrecha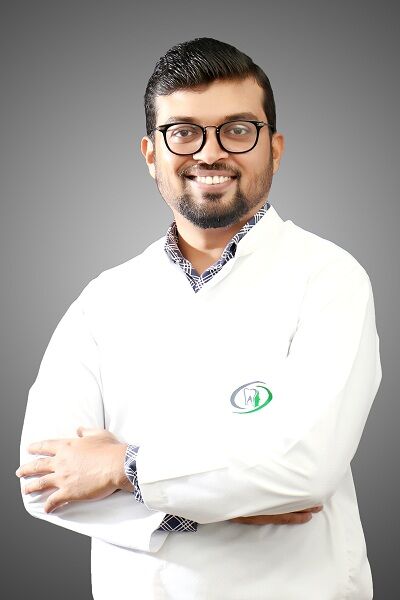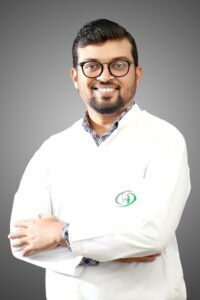 Dr. Rahul Bagrecha is an M.D.S. oral and maxillofacial surgeon, a branch in dentistry which deals with the all the surgical aspects around dentistry starting from good anesthesia, difficult tooth extraction, infection control to most complicated implant surgeries e.g. zygomatic implants. He is also performing surgeries outside dentistry as facial trauma surgeon, cleft lip and palate surgeon, facial cosmetic surgeon and hair transplant surgeon. He has done his post-graduate degree in implantology from the university as a formal one-year training program with an exam. He has done research in the field of implantology and practicing implantology as a consultant in many hospitals and clinics since 2010. Dr. Rahul Bagrecha is a consultant in many private clinics and reputed hospitals e.g. Sahyadri hospital, Columbia Asia hospital, and private dental setups and has worked as a consultant in Apollo white dental spa. He is also training many practitioners in implantology, facial esthetic procedures, hair transplant.
Specialty : Oral And Facial Cosmetic Surgeon
Education : MDS Oral And Maxillofacial Surgeon
Experience : 12
Mobile : 9561168150
Awards : Gold medalist
Memberships : Member of indian oral implantology, member of Indian Oral And Maxillofacial Society And IDA
Registration : A-12211